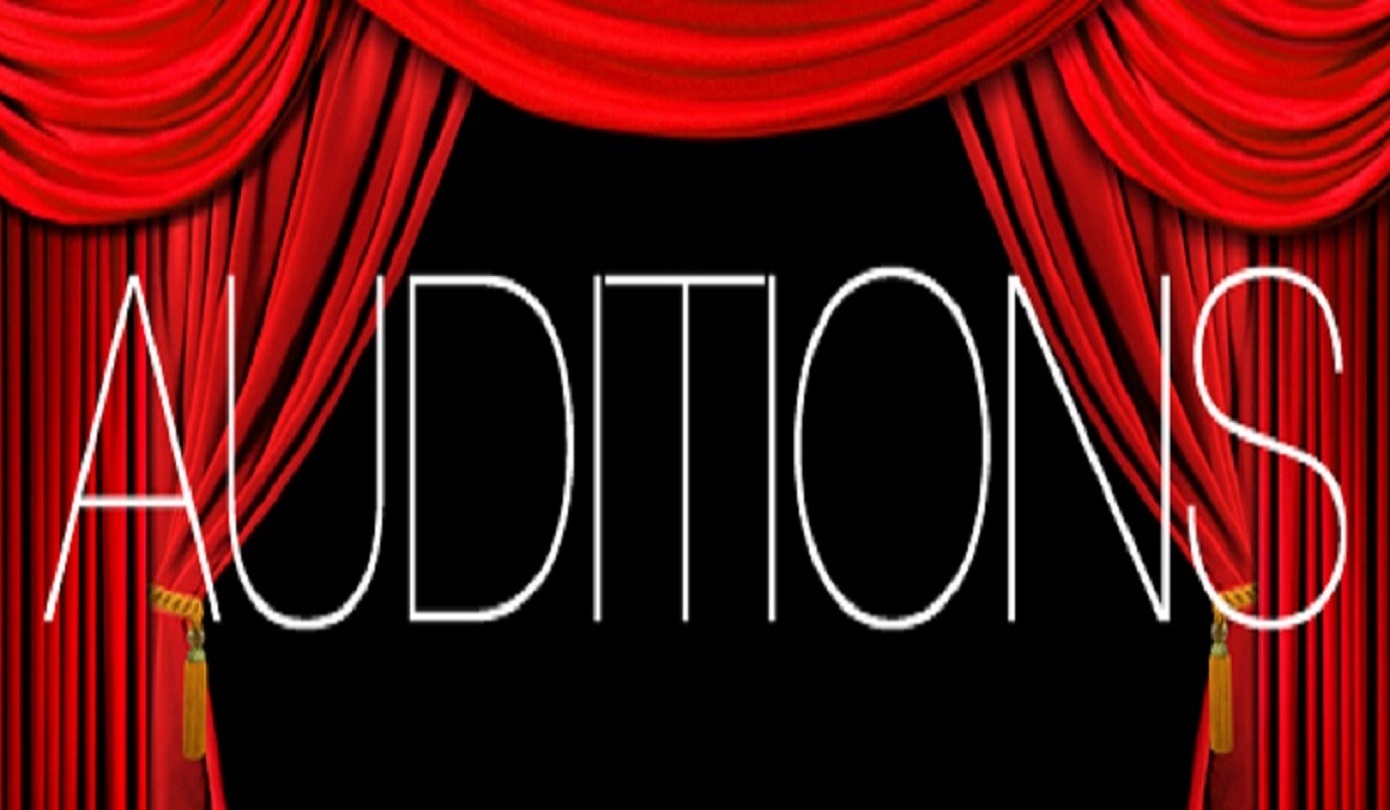 We will be holding auditions for our fall semester mainstage productions on Tuesday, August 28 and Wednesday, August 29 from 6:00 PM to 10:00 PM in the Richard E. Rauh Studio Theatre located in the basement of the Cathedral of Learning.
CALLBACKS will be on Thursday, August 30, and Friday, August 31, 2018 from 6:00 PM to 10:00 PM in CL B1618 located in the basement of the Cathedral of Learning.
What to Prepare
See Directors' Notes for suggestions under Show Descriptions (below).
Cold readings will also be available on auditions days.
Scripts are on reserve at the Hillman Library Reserves Desk under the title AUDITIONS.
How to Sign Up
Register to use the Sign-Up Genius Application - click here
Audition Time Registration Page on Sign-Up Genius - click here
Select your audition time slot. You are able to swap slots and/or cancel with your login.
Audition Forms
Audition forms - click here
Complete the form by 4:00 PM on Tuesday, August 28, 2018.
You can bring one copy of your headshot and resume to the auditions.
Day of Auditions
Please arrive at least 15 minutes prior to your scheduled time to check in with the registration desk.
You may bring a copy of your monologue and cold readings will be available.
A greeter will brief you on the process and protocol.
If you have any questions, please email audition@pitt.edu.
CASTING AND PRODUCTION POLICY
Theatre Arts Department Casting Statement & Mainstage and Lab Season Mission
We are committed to producing stories from multiple cultural perspectives, of diverse styles and structures and from multiple time periods and global locales.
In order to tell every story upon our stage, student, faculty and guest artists of all abilities, races, genders, sexualities, nationalities, and religions are needed and welcome for our casts, our crews, and our production teams.
As a department and producing organization, we consider our audience to be the Department of Theatre Arts, the University campus and the larger Pittsburgh and regional community.
We are committed to analyzing and understanding a playwright's intentions for location, time and character.
We are equally committed to challenging ourselves and our audiences to think beyond the strictures of given circumstances and historical expectations in production.
We are committing to cultivating spaces, theatres and classrooms in which students, faculty, and guest artist can take risks, stretch themselves,and approach each class, audition and production venture as a fresh opportunity for greatness.
Show Descriptions
Much Ado About Nothing, by William Shakespeare
Directed by Dennis Schebetta
Rehearsal Dates: October 1 – November 7, 2018
Performance Dates: November 8 – November 18, 2018
About the Play:
"I'd rather hear my dog bark at a crow than a man swear he loves me!" All's fair in love and war in this rom-com from Shakespeare, set in the 1940s. Love mixes with deception and misunderstandings as Benedick, the selfproclaimed bachelor spars in a "merry war" with Beatrice, a witty woman too strong and smart for most men to handle. Meanwhile, Hero and Claudio fall madly in love, but their journey to the altar is rife with obstacles due to the scheming Dong John. Will love and honesty prevail?
Character Breakdown:
Speaking Ensemble Roles (4-5 players)
Director's Notes for Auditions:
Please prepare a short, comedic monologue (short means about 1-2 min, at most).
---
"Bethany"by Laura Marks                                                                                                                                                                           Directed by Kelly Hadfield
Rehearsal Dates: September 9 – October 2, 2018
Performance Dates: October 3 – October 7, 2018
Director's note:
Set during the peak of the 2008 Housing Crisis, "Bethany" by Laura Marks follows Crystal—a young single mother who has recently lost everything, including her daughter—as she crafts an elaborate lie to get her daughter back. Her plans go wildly astray, however, and the play depicts her—and her fellow characters' attempts to maintain their self-image while acting in ways they never imagined themselves able, and to maintain their sense of control in the face of the uncontrollable.
For this reason I am looking for actors who are able to convey, visually but subtly, the thought processes behind their actions (even as simple as mannerisms or how they speak). If you enjoy character work and deep analysis of the text with which you're working, I would definitely encourage you to audition!
Note to actors considering the role of Crystal: there is a scene in which she is coerced into unwanted sex with Charlie; it is not shown onstage but is heavily implied. I will try to be as gentle as possible if depicting this could potentially be triggering or otherwise upsetting for you.
Note to actors considering the roles of Crystal or Gary: Gary has several violent outbursts, and physically intimidates Crystal. Crystal in turn is violent with Gary. I intend to work with a fight choreographer to make this as safe as possible, but if this would make you uncomfortable, please let me know what I can do to help!]
Character Breakdown:
Crystal a young (mid-20s-early 30s) professional woman; prideful; charismatic

Gary man, 30s; stubborn; unpredictable

Charlie an older man; a shmoozer; charismatic (in the way most politicians are charismatic: they are the loudest in the room so they think they're the most interesting in the room, but everyone sees through the facade)

Shannon roughly same age as Crystal; arrogant; assertive

Patricia roughly the same age as [creep]; haughty, but with an air of exhaustion around her Toni woman, 40s; kind but assertive; very clearly knows what she's doing and is comfortable being in control
Monologue Suggestions:
Crystal: dramatic
Gary: comedic
Charlie: comedic
Patricia, Shannon, Toni: no specification
---
"The Author's Voice", by Richard Greenberg
Directed by Bradley Keller
Rehearsal Dates: September 9 – October 2, 2018
Performance Dates: October 3 – October 7, 2018
Character Breakdown:
Todd - A handsome and manipulative man. He exploits Gene's creativity and writing prowess to further his own career.
Gene - Physically unappealing, Gene has taken residency inside of Todd's closet and the two form a co-dependent relationship. Gene is using Todd to publish his work, so it can reach the world.
Portia -(Todd's editor) who is in love with the pages that Todd is passing as his own. She is also infatuated with Todd's physical stature and is confused why he isn't as responsive to her advances.
Director's Note:
The Author's Voice is a story focusing on Todd and Gene and how their codependent relationship functions and misfunctions. The story takes place in Todd's apartment where he is keeping Gene living in his closet to write books for Todd to pass off as his own to his editor Portia. My intentions are to focus on how all the characters interact and affect each other. To bring out how a single relationship has different layers from mutually beneficial to severely toxic.
Monologue suggestions:
Please prepare a 1-2-minute serious contemporary monologue.
---
The Last Five Years, by Jason Robert Brown
Directed by Chloe Torrence
Rehearsal Dates: October 15 – November 13, 2018
Performance Dates: November 14 – November 18, 2018
Director's Note:
The Last Five Years – a musical I am thrilled to have the opportunity to direct – is a story of love and of heartbreak. I am searching for two strong-hearted individuals to take on a truly challenging project, both actingwise and vocally. Together our team will create the world in which Jamie and Cathy live – the whirlwind of their first meeting, the tangled emotions of their divorce, and the solid steps they take together towards their marriage.
Character Breakdown:
Jamie Wellerstein - A2-A#4: An author who dropped out of college, but was able to sell his transcript and become extremely successful. A lovable hero, but with many faults and weaknesses.
Cathy Hiatt - F3-D#5 An aspiring actress who seems to have found herself in a slump. Although a kind and thoughtful ingenue, she tends to think more about herself and her battles rather than her relationship as a whole.
Audition Information:
Audition Information:
Please prepare (2) 16 bar cuts from contrasting songs with in the musical theatre genre, as well as a monologue no longer than 90 seconds.