Henry Heymann Theatre
Downstairs in the Stephen Foster Memorial, the Henry Heymann Theatre, completed in 2000, offers audiences and players intimacy in a 153-seat venue.
Seating Chart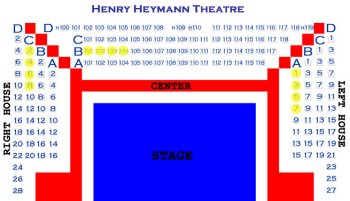 Dr. Kirk has written and directed numerous performance projects. His performance resume includes credits on Broadway, national and regional tours, television and film. We are very excited to welcome Dr. Kirk to the department!