Who creates culture, and for whom? What are"disability" and "performance" anyway?
This course explores the many convergences of performance and disability globally, through theatre and dance production, TV and film, and political activism.
We will consider the ways in which disability appears (or doesn't) onstage and in everyday life, and how this translates across cultures and borders.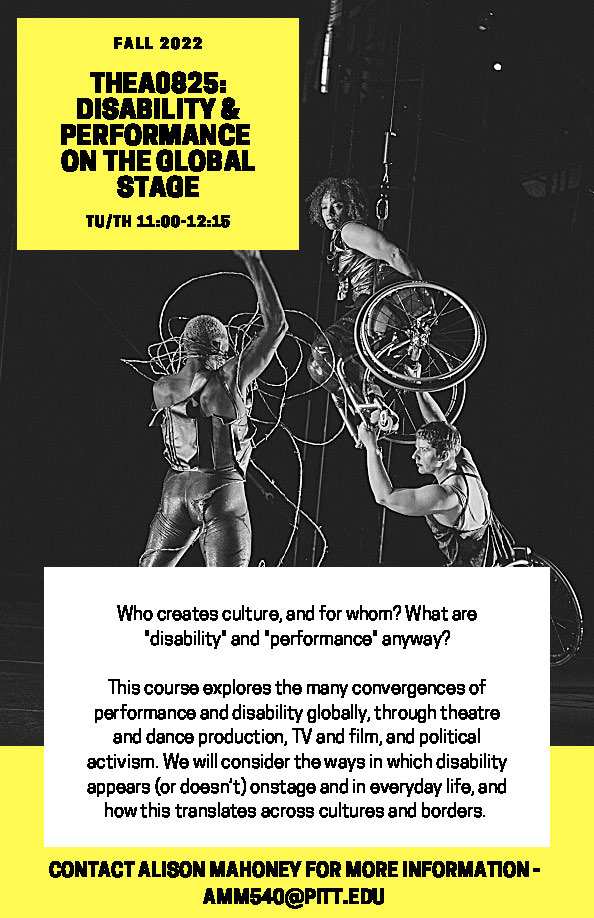 Fall 2022 (2301)
THEA 0825-24188
Tuesday / Thursday
11:00 AM - 12:15 PM
CL 341
Number of Credits
3
Instructor(s)