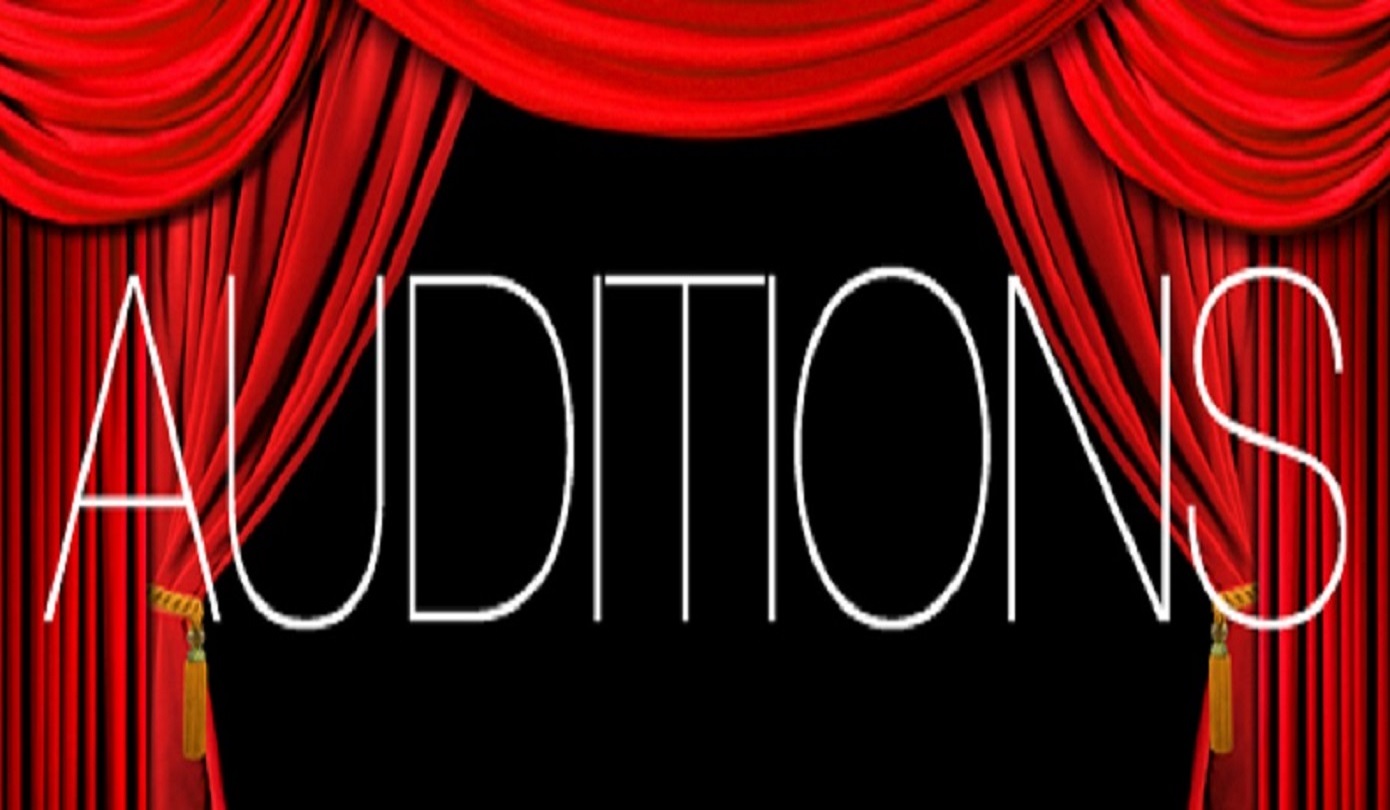 We will be holding auditions for our fall semester production of next to normal on Monday, April 15 and Tuesday, April 16, 2018 from 5:00 PM to 9:00 PM in the Charity Randall Theatre.
Callbacks will be on Wednesday, April 17 from 6:00 - 10:00 PM in the Charity Randall Theatre.
Audition Instructions: Spring auditions for next to normal
| | | |
| --- | --- | --- |
| MONDAY, APRIL 15 | TUESDAY, APRIL 16 | WEDNESDAY, APRIL17 |
| Auditions | Auditions | Callbacks |
| Charity Randall Theatre | Charity Randall Theatre | Charity Randall Theatre |
| 5:00 - 9:00 PM | 5:00 - 9:00 PM | 6:00 - 10:00 PM |
What to Prepare
A monologue of no more than 90 seconds

16 bars of any contemporary song
Cold readings will also be available on audition days
Script is on reserve at the Hillman Library Reserves Desk under the title AUDITIONS.
How to Sign Up
Visit Spring Auditions for next to normal - click here
Register to use the Sign-Up Genius Application

Select your audition time slot      ***You are able to swap slots and/or cancel with your login***

Complete the Audition Google Form, directions below
Audition Forms
Audition forms - click here
Complete the form by 12:00 PM on Monday, April 15, 2019.
You can bring one copy of your headshot and resume to the auditions.
Day of Auditions
Please arrive at least 15 minutes prior to your scheduled time to check in with the registration desk.
You may bring a copy of your monologue. Cold readings will be available.
A greeter will brief you on the process and protocol.
If you have any questions, please email audition@pitt.edu.
CASTING AND PRODUCTION POLICY
Theatre Arts Department Casting Statement & Mainstage and Lab Season Mission
We are committed to producing stories from multiple cultural perspectives, of diverse styles and structures and from multiple time periods and global locales.
In order to tell every story upon our stage, student, faculty and guest artists of all abilities, races, genders, sexualities, nationalities, and religions are needed and welcome for our casts, our crews, and our production teams.
As a department and producing organization, we consider our audience to be the Department of Theatre Arts, the University campus and the larger Pittsburgh and regional community.
We are committed to analyzing and understanding a playwright's intentions for location, time and character.
We are equally committed to challenging ourselves and our audiences to think beyond the strictures of given circumstances and historical expectations in production.
We are committing to cultivating spaces, theatres and classrooms in which students, faculty, and guest artist can take risks, stretch themselves,and approach each class, audition and production venture as a fresh opportunity for greatness.
---
next to normal
Book and Lyrics by Brian Yorkey
Music by Tom Kitt
Directed by Niffer Clarke
Rehearsal Dates: August 26 – October 3
Performance Dates:  October 4 – October 13
Character Breakdown
Gabe: Diana & Dan's son. Dashing, athletic, and bright. He is a playful man and everything a mother could imagine.
Age: 18 to 21
Vocal range top: C5  Vocal range bottom: B2
Dan: Diana's husband. He is handsome and genuine. Though a constant in Diana's tumultuous life, he has grown tired and weary of her antics.
Age: 40 to 45
Vocal range top: B4  Vocal range bottom: Ab2
Natalie: Diana & Dan's troubled daughter. An accomplished pianist and hardworking student, her struggles are exacerbated by her mother's behavior. She greatly admires Henry.
Age: 16 to 16
Vocal range top: G5  Vocal range bottom: G3
Henry: Natalie's classmate. The all-around musician, philosopher, and slacker. He has an intoxicating capacity for sympathy and romance.
Age: 17 to 17
Vocal range top: B4  Vocal range bottom: G#2
Dr. Madden: Diana's handsome psychiatrist. Quite assured in his practice and considered somewhat of a rock star.
Age: 30 to 40
Vocal range top: A4  Vocal range bottom: A2