The work of a university is to explore rich, complex questions. Black Lives in Focus is a University-wide initiative that offers the opportunity to explore one such question — What do we learn when Black life is in focus? — while amplifying and showcasing Black lives and Black voices.  Theatre Arts professor, Bria Walker, is co-organizer of this initiative. 
For more information, click here.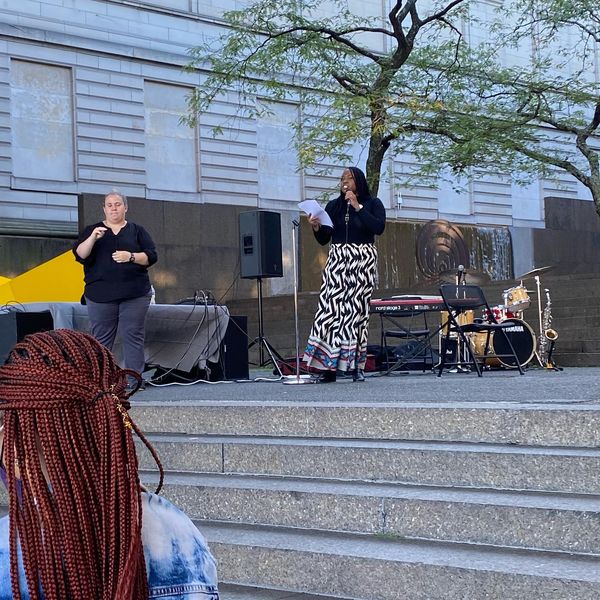 Professor Bria Walker MCing the opening reception of Black Lives in Focus at the Carnegie Museum of Art.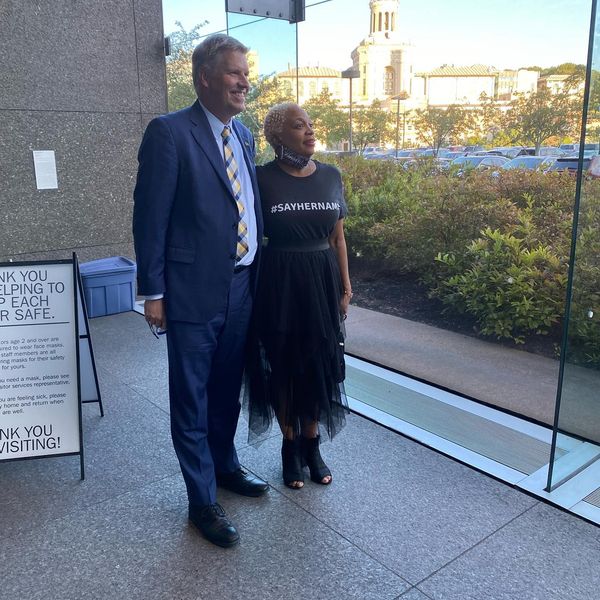 Professor Karen Gilmer and Chancellor Patrick Gallagher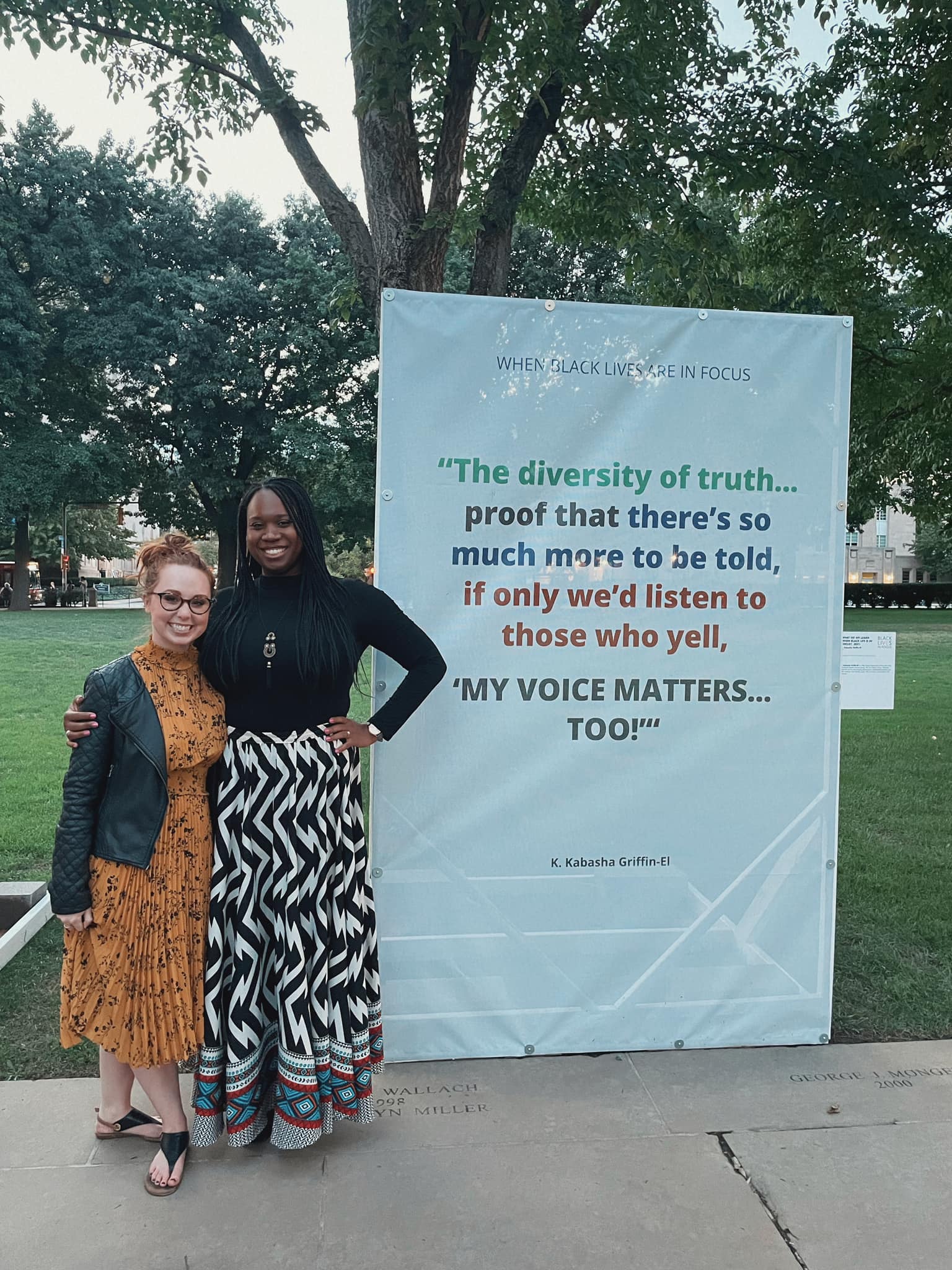 PhD Candidate Courtney Colligan and Professor Bria Walker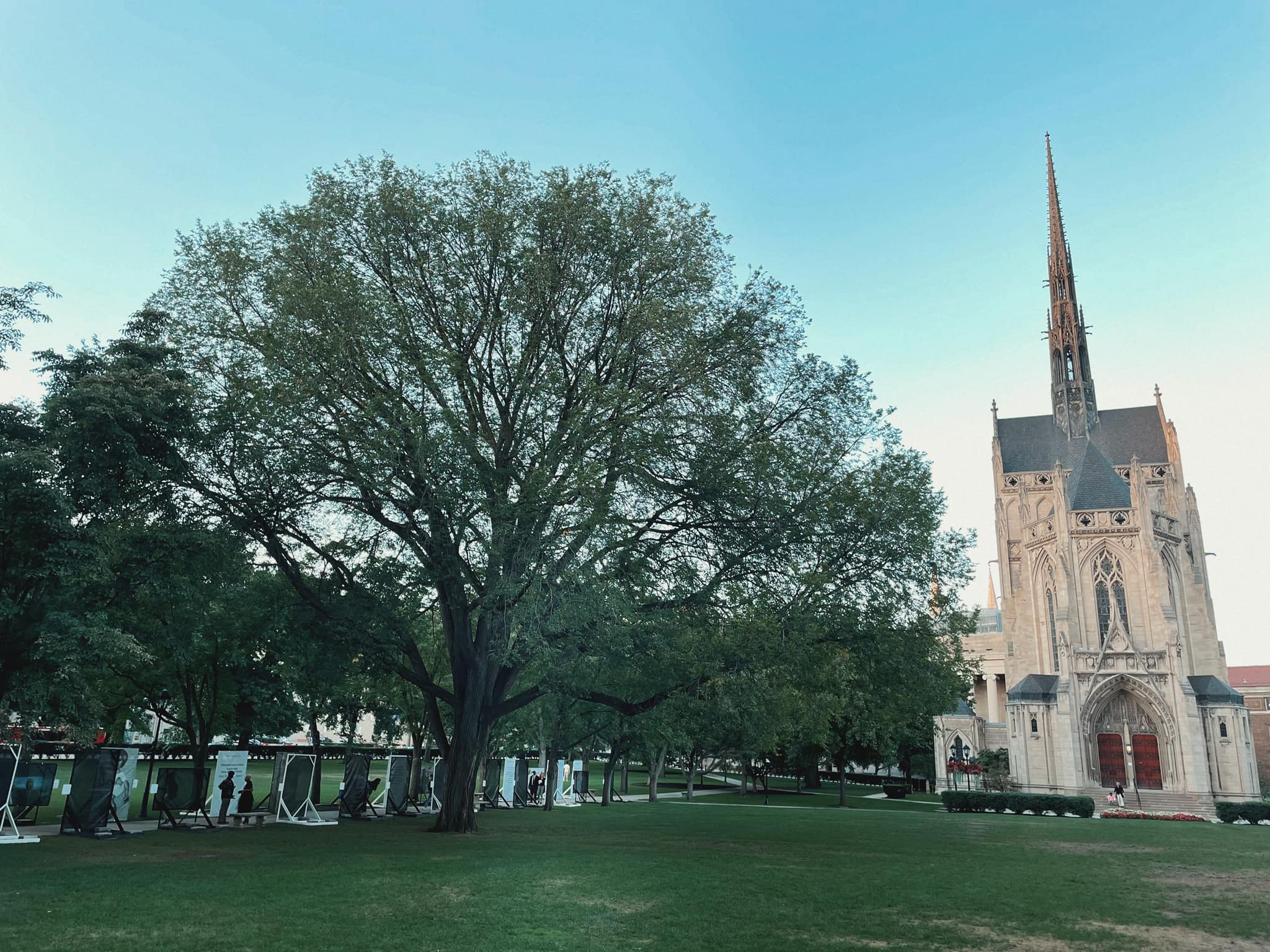 Cathedral view of the Black Lives in Focus outdoor arts exhibition