This special topics course will tackle film acting basics, audition technique, on-set etiquette, content creation and more. Commercial, television, and film acting will be covered, and student work will be recorded and reviewed in class. Students will have to opportunity to learn from industry professionals about their experiences with on-camera acting.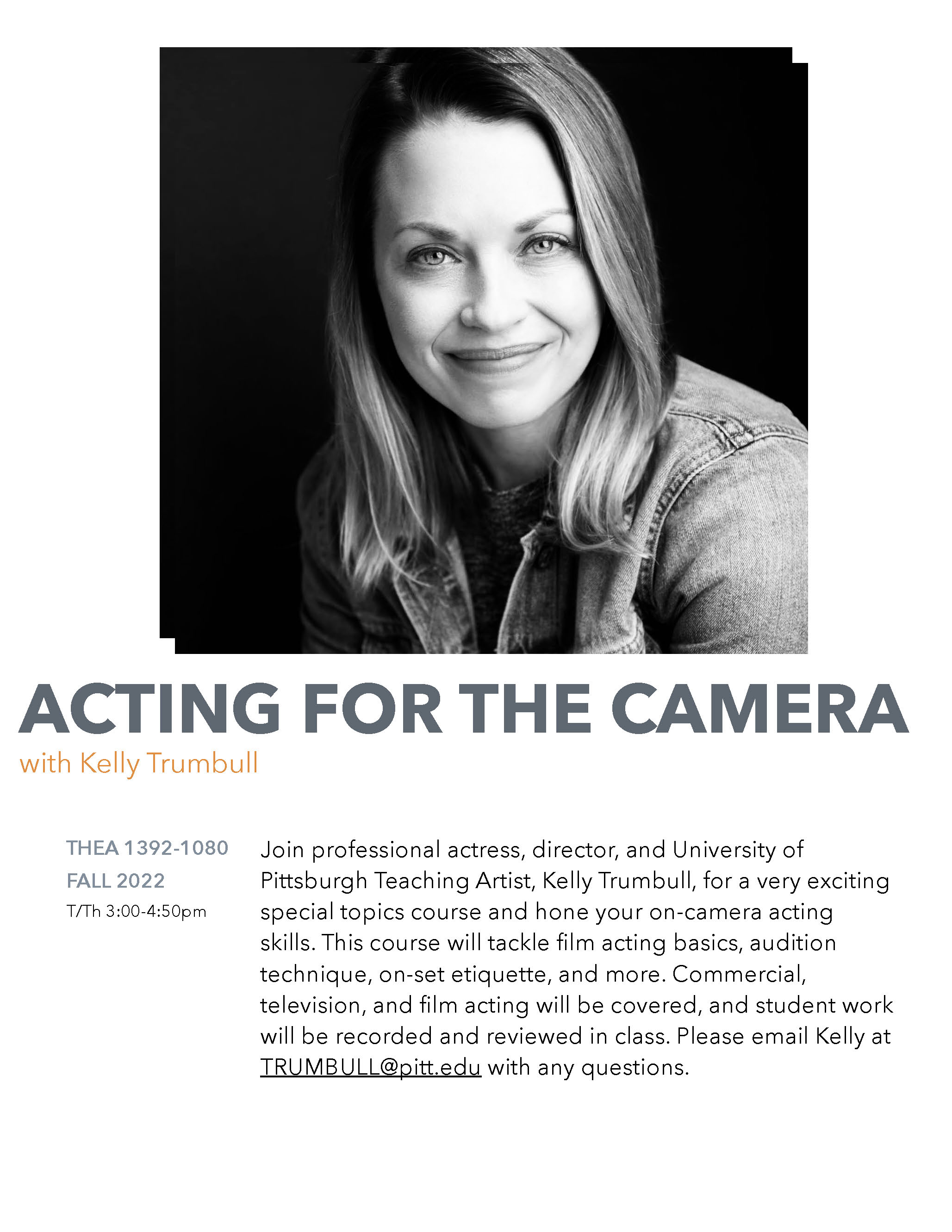 Fall 2022 (2301)
THEA 1392-25379
Tuesday/Thursday
3:00 PM - 4:30 PM
Henry Heymann Theatre
Number of Credits
3
Course prerequisites
Introduction to Performance or an equivalent introductory performance course.
Instructor(s)