July 13, 2020 - 12:30am

to

July 26, 2020 - 12:00am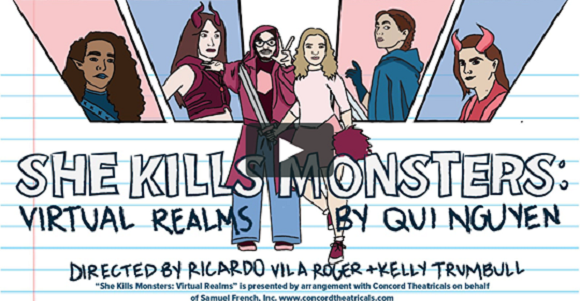 Our NEW production of She Kills Monsters: Virtual Realms is now up and running after a stellar opening tonight! You can rent it on Vimeo on Demand. Check out the great job by our student actors, designers and crew.
#dungeonsanddragons #dnd #rpg #rogue #barbarian #d20 #5e #dungeonmaster #tabletop #geek #criticalrole #dragon #roleplaying #fantasy #epic #tabletopgames #dice #dnd5e #shekillsmonsters #pittkillsmonsters