José Pérez IV (MFA, 2017)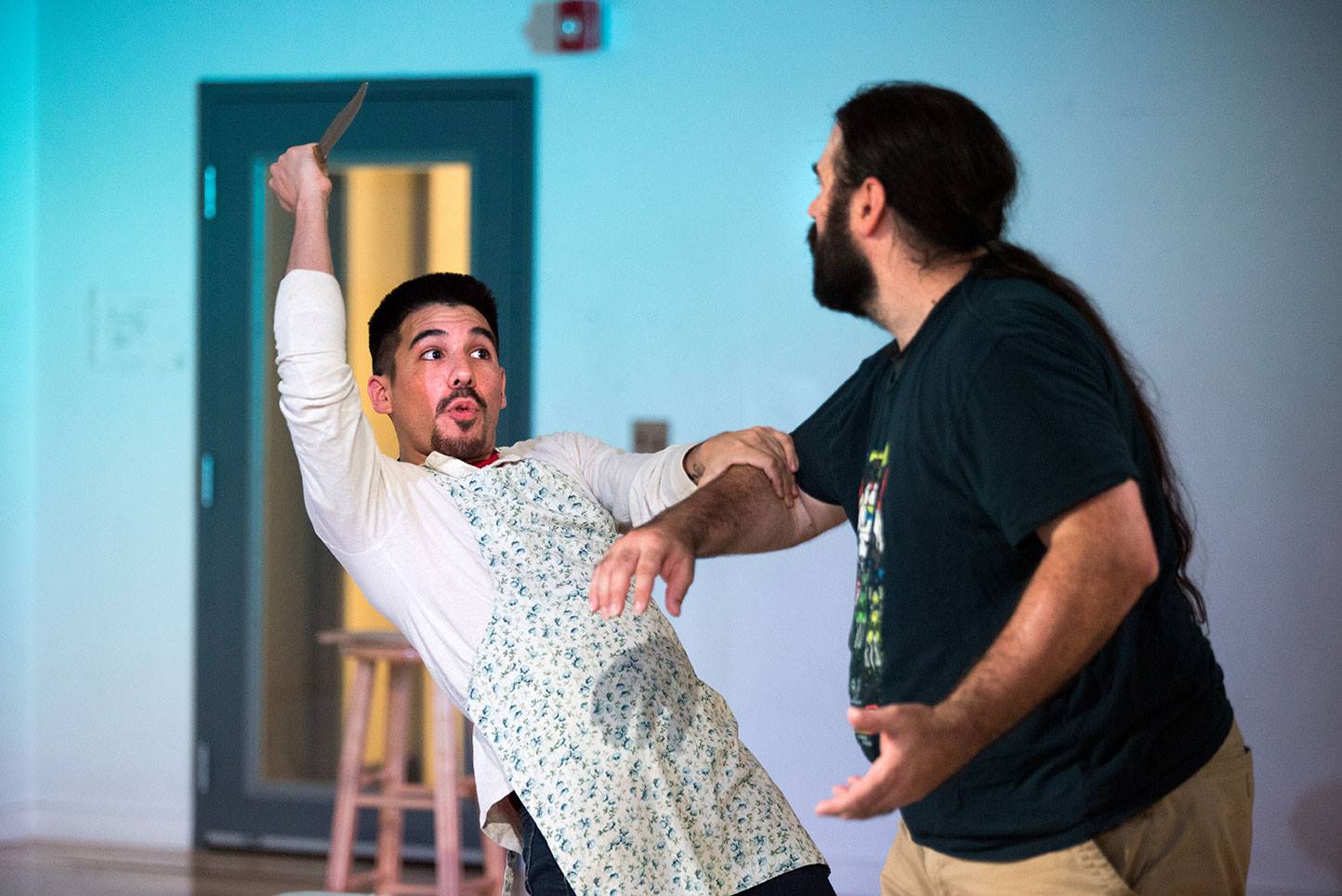 Why did you decide to go to graduate school? Why did you choose to pursue your degree at Pitt?
I wanted to take a big step forward in terms of my skills as an educator. Before Pitt, all of my "training" as a teaching artist had been informal or self-directed, and I decided that I wanted help in honing my skills and to be exposed to a greater range of approaches and methodologies. Pitt's MFA program in Performance Pedagogy perfectly fit what I was looking for: teaching performance classes the entire time, opportunities to help the department using my specific expertise (stage combat), creating an original thesis course, and tuition coverage with a stipend. Attending the program positioned me well to apply for university teaching appointments, when I choose to take that path.
How did the degree program help prepare you for your career?
My confidence, classroom management and communication skills, and flexibility as a teaching artist dramatically improved from completing the MFA program. I gained a new set of high standards that were immediately applicable to my work as a director, theatre maker, and instructor. The program helped me adopt practices that have created a wonderful balance in my work; facilitating environments that are inclusive, engaging, and safe while doing the organizational work to make sure that I'm not wasting people's time, that objectives and goals are clear, and that what I ask of actors or students is reasonable, yet challenging.
What is your current position and what does it involve?
First, I am Artistic Director of Big Storm Performance Company, a theatre company in Pittsburgh which creates original works that are often highly physical (stage combat, dancetheatre) and utilizes unconventional modes (interactive, site-specific). I wear a lot of hats on most productions, director, playwright, dance/fight choreographer, stage manager, actor, producer. However, pretty much all of those roles are done in collaboration with a few close colleagues and a regular crew of actors. I have been renting a studio space since June 2020 where the company can rehearse, train, create, and hold small social functions. I fund this company myself, except for recurring and one-time donations received from supporters of the company, and occasional donations from founding company members. Tickets to shows are free or pay-what-makes-you-happy, actors and collaborators are always paid for their work.
The second position I have is my full-time day job, which funds Big Storm. I work as a Simulation Educator for VA Pittsburgh Hospital System. Before moving to the VA, I was a Standardized Patient for Pitt's School of Medicine, portraying a variety of medical cases for simulation trainings; this position connected me to the VA. My job as a Simulation Educator is an interesting mix of my skills as an educator and a director, as the bulk of my work is to collaborate with hospital faculty to design simulation trainings and to coordinate a great deal of logistics in order for the event to run smoothly. I often have to write scenarios or scripts for standardized patients that match a given training's learning objectives, as well as produce (film and edit) videos for online training modules. I was only able to acquire this position at the VA because I had a master's degree relating to education and because of my prior simulation experience.
Thoughts and Advice for Current Graduate Students?
I'd say try to meet everyone, the undergrads, current grad students, the faculty and staff, and offer your special skills to help out the department. My favorite times were when we'd be up on our feet making theatre: teaching workshops, acting in productions, doing fight choreography. It's not new advice, but cultivating relationships with the artists you meet go far beyond just the years you spend in the grad program and often build the foundation of your career and life in the arts.