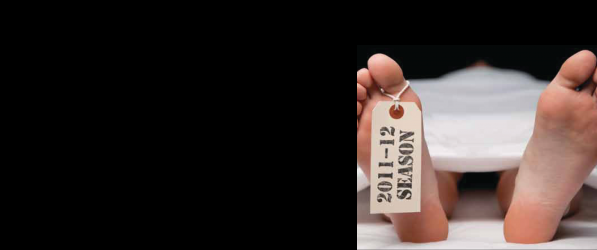 Welcome to Pitt Rep's 2011–12 season, Bodies of Evidence, full of daring collaborations and exciting new works. We've got a thrilling lineup this season, including a fresh take on a musical classic, a defiant investigation into a troubling piece of local history, and a visceral examination of the cost and commodification of human life.

In November, for the first time ever, Pitt Rep and the University of Pittsburgh Symphony Orchestra come together to bring you Stephen Sondheim's Sweeney Todd: The Demon Barber of Fleet Street. We follow Sondheim in February with The Gammage Project, an unflinching docudrama produced in collaboration with Pittsburgh Playwrights Theatre Company. Harvest, a satirical play about "harvesting" human organs in Mumbai, India, for medical use in the West, closes our season in April.

And of course you won't want to miss our wide array of unique student lab productions. These edgy and entertaining works are picked and produced by our theatre arts students, and they run the gamut from lighthearted comedies to hard-hitting psychological dramas. Like the rest of our season, these plays are many things, but one thing is for sure: They are not to be missed.