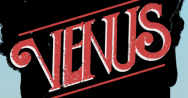 On Sunday, November 3, join us after Venus for a post-show discussion with Mexican transdiciplinary artist Laura Anderson Barbata, award-winning artist and culture change strategist Bridgit Antoinette Evans, and Lisa S. Parker, Professor of Human Genetics and Behavioral and Community Health Sciences at the University of Pittsburgh.
Laura Anderson Barbata
Born in Mexico City. Currently lives and works in New York and Mexico City, where she is Professor at the Escuela Nacional de Escultura, Pintura y Grabado La Esmeralda of the Instituto Nacional de Bellas Artes, México. Her transdisciplinary work has received grants and awards from Bellas Artes and FONCA. Since 1992 has worked primarily in the social realm, and has initiated projects in the Amazon of Venezuela, Trinidad and Tobago, Norway, the USA, and Mexico. Her work is included in various private and public collections, among them the Metropolitan Museum of Art New York, the Museo de Arte Moderno Mexico City, and Landesbank Baden-Württemberg, Stuttgart, Germany.
Ms. Barbata was instrumental in repatriating the remains of Julia Pastrana, a woman who, like Venus, was exhibited in 19th century shows in North America and Europe.  Pastrana's body had been exhibited in Norwegian museum and university collections until her return to Sinaloa, Mexico, earlier this year.
For more information on the repatriation of Julia Pastrana, and Barbata's work to bring her home, see this article.
To find out more about Laura Anderson Barbata, visit her website at www.lauraandersonbarbata.com
Bridgit Antoinette Evans
Bridgit Antoinette Evans is an award-winning artist, culture change strategist and campaign producer who brings artists and human rights organizations together to radically change how people relate and respond to complex social issues. She was an executive producer of This Is to Mother You, the charity music single released by Girls Educational and Mentoring Services in December 2009 in partnership with MySpace Music and iTunes and featuring Sinead O'Connor, Mary J Blige and newcomer Martha B; the creator/director of the Live for Darfur global artists campaign featuring more than 50 major music/film artists; and the manager of the 2009 Girls Are Not for Sale child sex trafficking campaign featuring Beyonce, Demi Moore, Halle Berry, Katie Ford and other influential women.
In 2010, Evans was honored to serve on the talent crew for the globally televised "Hope for Haiti Now" telethon executive produced by George Clooney and featuring over 125 high-profile music and film artists. To date, the telethon has raised over $60 million for Haitian relief efforts. With underwriting support from Jada Pinkett and Will Smith, Evans served as Executive Producer of the historic South African tour of Pulitzer Prize winner Suzan-Lori Parks' 'Venus', a project that ranked #4 on VIBE's list of '10 TO WATCH', earned her a nomination for the Ford Foundation's 'LEADERS FOR A CHANGING WORLD' Award, and mobilized hundreds of emerging and high-profile artists around the world to fight human trafficking.
A recognized industry leader in the field of artist-cause partnering, Evans' in-depth understanding of a range of human rights issues has gained her a reputation as the 'go-to girl' for public figures interested in championing humanitarian efforts around the world. In recent years, she has helped actor Chiwetel Ejiofor partner with leading NGO Malaria No More; Demi Moore, Ashton Kutcher, Halle Berry and Beyonce Knowles collaborate with survivors of child sex trafficking through the national GIRLS ARE NOT FOR SALE campaign presented by GEMS: Girls Educational and Mentoring Services; Grammy-winner Rihanna speak out on behalf of HIV/AIDS awareness through the H & M/YouthAIDS "Fashion Against AIDS" Retail and Billboard campaign; Melanie Griffith, Antonio Banderas, Alan Cumming and Diane Von Furstenberg contribute to the historic GATES IN CENTRAL PARK environmental art project; Bono, Meryl Streep, Susan Sarandon, WIll Smith and Jonathan Demme aid Haitian flood survivors for Wyclef Jean's YELE HAITI; Coldplay, U2, Destiny's Child, Carlos Santana, Green Day, Bill Maher and Nobel Laureate Elie Wiesel encourage aid for Sudanese refugees through Don Cheadle's worldwide LIVE FOR DARFUR campaign; andJennifer Lopez, Marc Anthony and Tim Robbins champion poverty eradication for Kofi Annan's YEAR OF MICROCREDIT initiative. Her SUPERMODEL FOR A DAY project, produced in collaboration with Iman and replicated on the Oprah Winfrey Show, offered 9 girls residing in foster care the chance to experience a day in the life of a top model.
Evans has traveled by invitation to South Africa, Japan, South Korea, Brazil, France, Croatia, the UK and across the US to speak about her work, and appeared on behalf of Venus Worldwide as a delegate to the UN Global Forum to Fight Human Trafficking in Vienna, Austria in 2008. In total, Evans' artist-cause partnerships have helped raise more than $10 million for humanitarian causes around the world. A quintessential 'third culture kid', Evans was born in Germany and raised in Italy, the US and Japan. She received her university training at Stanford University (BA), The Philanthropy School, and Columbia University (MFA).  
Learn more about Bridget Atoinette Evans at http://fuelchange.net/
Lisa S. Parker, PhD
Lisa S. Parker, PhD, is a philosopher trained at the University of Pittsburgh, who returned to the University to direct its Master of Arts Program in Bioethics. Along with colleagues in the Center for Bioethics and Health Law, she teaches bioethics in that program for the Dietrich School of Arts & Sciences and in the schools of the health sciences. She also directs the School of Medicine's Area of Concentration in Medical Humanities. In the Women's Studies Program, she teaches both Feminist Theory and Gender, Ethics, and the Body, which examines the social construction and performance of gender and gendered relationships, feminist approaches in ethics, and the role of embodiment in all of these. She frequently incorporates attending and discussing local theater performances in her course curricula. Dr. Parker's research focuses on ethical issues in clinical and genetic research. Recent articles have focused on the likely effect of "personalized" medicine on heath/healthcare disparities, and on implications for sports of genetic testing for athletic ability and the possibility of genetic enhancement. She also works on issues of research design and informed consent, and consults with both the University's research review board and national advisory boards like the Genomics & Society Working Group of the National Institutes of Health.
Learn more about Dr. Parker here.