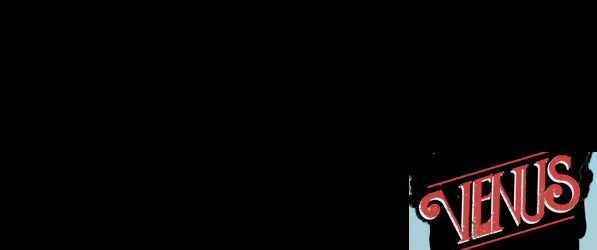 By Dave Bisaha
Venus opens at University of Pittsburgh Stages in just a few weeks, on October 24.  In my last blog post,  we discussed director Cynthia Croot's past history with the play and her inspiration for our upcoming production. 
Then, we got down to details. Cynthia Croot explains what the production will look, feel and sound like.
 ---
 What do you have planned in terms of production?  What are people coming to see?  Do you have any surprises you could let us in on?
We were talking in a design meeting today…we have discovered, in the basement of the Cathedral of Learning, a catacomb – an old museum trove of artifacts and artwork that we didn't know was there.
Really?
No, that's not actually true, but that's what we want it to feel like.  That's the feeling that we want people to come into the Studio Theatre with.  We are pulling down a lot of the current architecture that is in there, so the space will look pretty foreign, I think, and also have that feeling of that sort of storage house/catacomb. 
The production will be a cacophony of a cabinet of curiosities in the basement of the Cathedral of Learning.  All of the action of the play erupts out of this historic space.  All of the material is stuff that you might find in the basement, or sub-basement, or sub-sub-basement of the museum of the World.
That sounds like such an exciting way to go about it.  Because the play about "stuff," but it's also about people.  And the people were the stuff, and in Sarah's case she actually was turned into "stuff."  It seems like you are bringing people back into and among all of the objects.
Anything that was once alive, whatever your spiritual inclination is, had an animus inside it. I think of the play as almost a kind of haunting of these previously animated beings coming back to talk to us.
Are there performance aspects that you plan to use to bring that out too?  I realize you're in the middle of casting, but are you working with any new styles or techniques with the Pitt students?
It will be a physical show.  It will not be a stand-and-deliver show, and we are very interested in having the audience feel that they are surrounded by the action of the play.  That will certainly be a bit part of it. 
Stylistically, it's hard to characterize a style related to it, except that I appreciate a lot of physical, visual storytelling, so that will be present.  To be more specific would jump the gun on my rehearsal process.
Understood.  That visual storytelling seems like it's a hallmark of your work outside of the University too, thinking about your work with Conni's Avant Garde Restaurant, for example, or your recent Three Sisters adaptation, Irina's Birthday Party. 
That production is Conni's, too, although it's a smaller footprint than what we call our "mothership" show, which is the big extravaganza.  One of things that has been fascinating to me, that I think did make its way into Venus, was an idea from when we were working on this Three Sisters adaptation.  We have human beings represented by inanimate objects, and I was curious about what that meant in Venus' world, since we are dealing with so many objects.  We will have some puppetry going on inside the play.
Inside of Venus?
Yes, inside of Venus, which I won't tell you too much about, except that it involves found objects.  It should be fun.
 ---
Cynthia Croot directs Venus, opening October 25 in the Studio Theatre, produced by University of Pittsburgh Stages.
Do you miss the louvers in the Studio?  Do you wish you had one of your own?  Here's how.