Show Information
Written by:
Naomi Iizuka
Directed by:
Kimberly Griffin
Lisa Jackson-Schebetta
Dates:
Tuesday, November 10, 2015

to

Saturday, November 21, 2015
Show Times:
Tuesday through Saturday at 8:00 PM
Sunday at 2:00 PM
Location:
Heymann Theatre
Buy Tickets
Something happened to Chloe after that party last Saturday, and everyone at school is talking about it. The problem is, Chloe can't remember anything about that night. Set in an American mid-west high school and inspired by current events, Good Kids explores the very public aftermath of a sex crime and its cover-up. Who's telling the truth? Whose version of the story do you believe? And what does that say about you?
To view PRODUCTION PHOTOS, click on the poster below.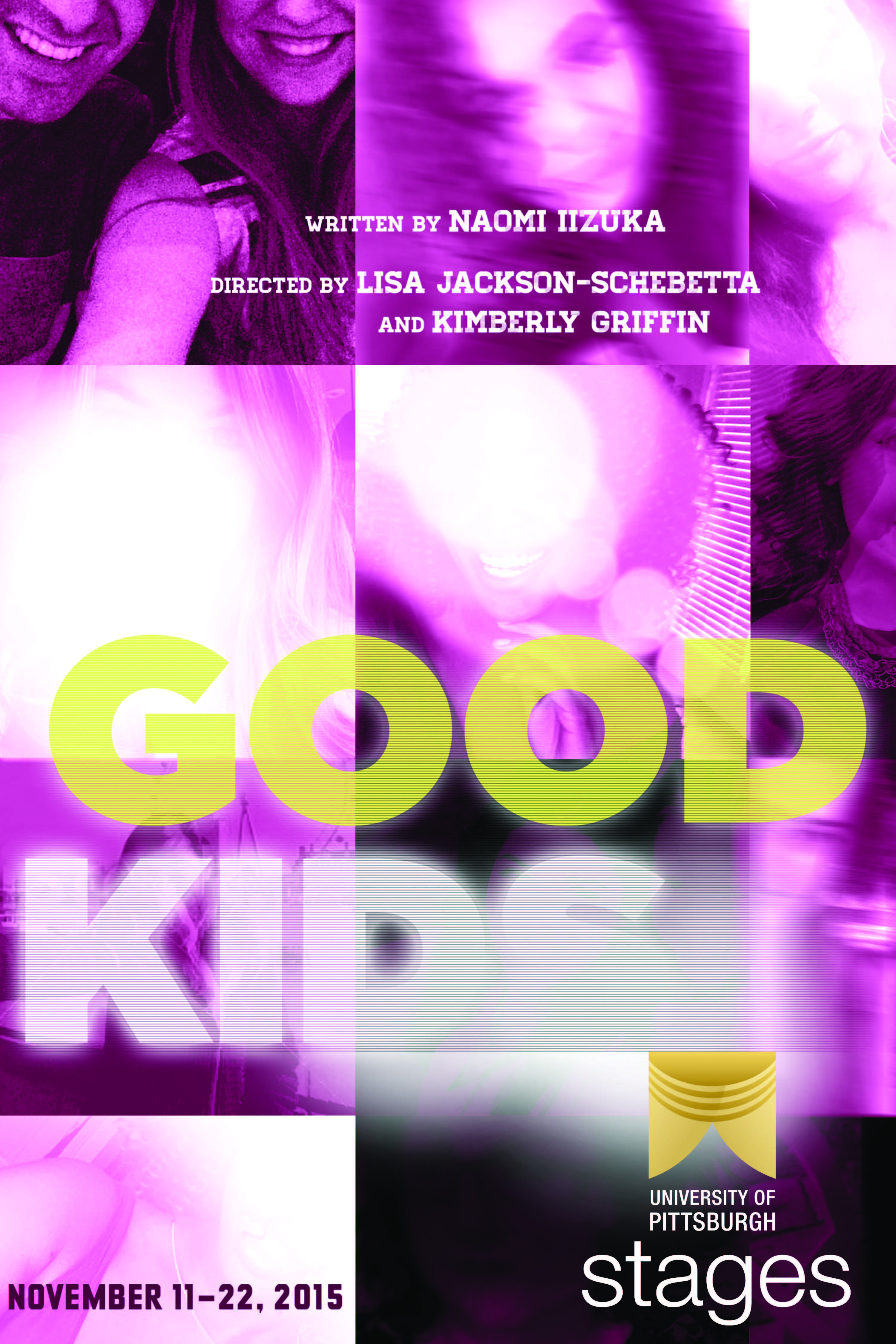 Good Kids Events
Wednesday November 11 - Preview
Thursday November 12 - Opening Night with post-show reception at Bridges
Post show conversations - Friday November 13 and Friday November 20 with Dr. Lisa Jackson-Schebetta (Theatre Arts), Sharon George ("It's On Us" at Pitt), the Rainbow Alliance, the Pitt Multicultural Association and PAAR
Saturday November 21- Candlelight Vigil for victims and survivors
---
Good Kids is free to students
Adults $12.50
The University of Pittsburgh Student Health Service, Nancy Welfer, the University's Office of Undergraduate Studies, the Pittsburgh Chapter of the American Association of University Women (AAUW), The University of Pittsburgh's Inter-Fraternity Council, The University of Pittsburgh's Humanities Center, The Provost's Office Year of the Humanities at the University of Pittsburgh, The University's Office for Diversity and Inclusion