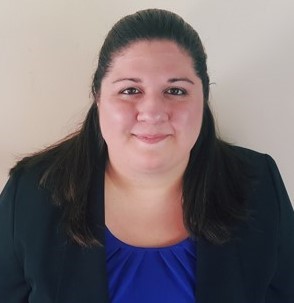 Why did you decide to go to graduate school?
I had always known I had a calling for teaching. For me, pursuing a graduate degree meant preparing me for teaching in higher education and engaging in research within the field. As a Latina, it was a driving force for me to be able to teach future generations and offer future students pathways through higher education.
Why did you choose to pursue your degree at Pitt? 
I was first attended the University of Pittsburgh for my undergraduate degree. Having explored many options, I found the city of Pittsburgh to be an incredible arts-based environment and the University of Pittsburgh a place where I could pursue my scholarship in theatre. After completing my undergraduate degree, I prepared to enter graduate school and was accepted to numerous institutions. I ultimately chose to stay at Pitt and enter their graduate program because the content was distinguished from the undergraduate program and was highly ranked within the field. I had also found an artistic home in Pittsburgh and was excited to continue exploring my scholarship at Pitt.

How did the degree program help prepare you for your career? 
The graduate program at Pitt is exceptional and through the training I received, I have been able to successfully navigate my current career. More specifically, the rigor of the academic program and the range of approaches well prepared me to take on my current role. The interdisciplinary outreach of the program enabled me to build successful models of collaboration within my current position.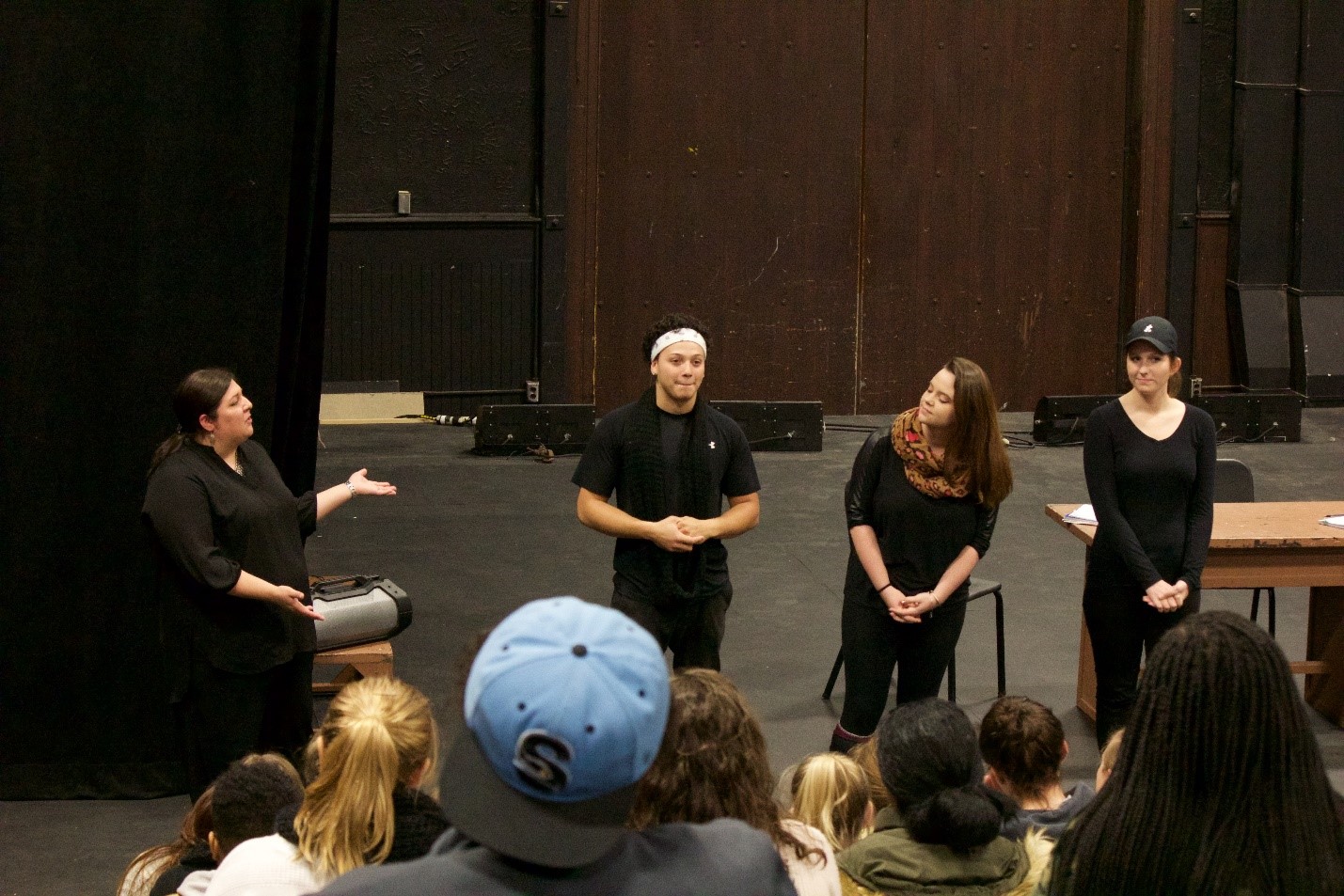 What is your current position and what does it involve? 
I was recently promoted and granted tenure at Indiana University of Pennsylvania (IUP)—my new title is Associate Professor of Applied Theatre. At IUP, I was also appointed as the Co-Director of the university-wide Center for Teaching Excellence and serve as Women's and Gender Studies Affiliated Faculty.
Within the Department of Theatre, Dance, and Performance, I developed a new Applied Theatre and Performance program resulting in an interdisciplinary certificate. My teaching and scholarship at IUP utilizes Theatre of the Oppressed and Applied Theatre and Performance to create community-based social change. Another aspect of my work is building a simulation performance program in which I train actors to be Simulated Patients (SP). As SPs, our actors perform in a range of simulations with students across campus from nursing to psychology to criminology.
Outside of my work at IUP, I lead Diversity, Equity, and Inclusion trainings through my consulting company RDJ Creating Consulting. I also lead the Pedagogy and Theatre of the Oppressed international organization as the Co-President and sit on the national advisory board for the Smithsonian Latino Center and on the Steering Committee for the Latinx Theatre Commons.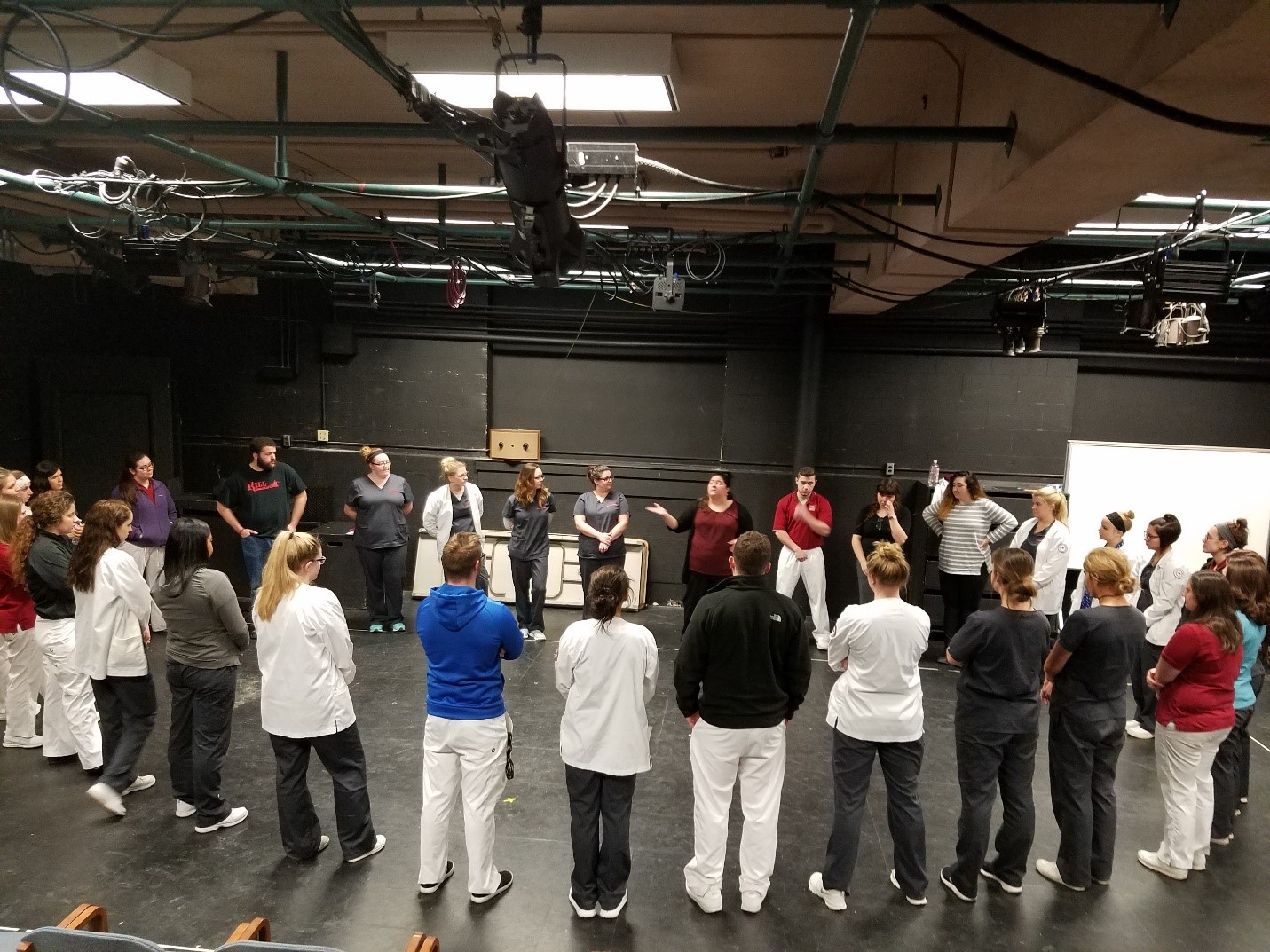 Thoughts and Advice for Current Graduate Students?
There is always going to be a learning curve when entering any graduate program. Remember that everyone is invested in your success and you are meant to be here. Lean on your cohort—their support is invaluable!