Shamus Bonner (BA) is a theatre arts major with a tech specialization.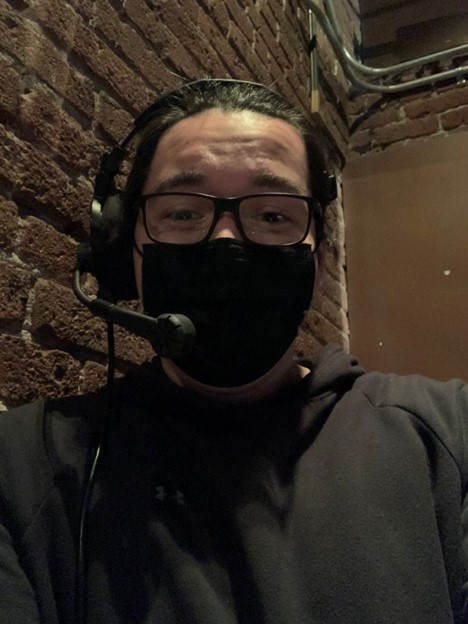 Backstage at the New Hazlett Theatre
What are you studying at Pitt?
I'm studying theatre arts with a concentration in stage management, but I occasionally work in sound and lighting.
How do you see your theatre education contributing to your future goals?
My goal is to work as a professional stage manager so there is a very direct correlation there, but even outside of that, my theatre education has taught me so many things! I have developed organizational and communication skills that I can take with me anywhere, even in my personal life.
What do you hope to do when you graduate?
My dream job after graduation is to stage manage touring theatrical productions. While stage managers do a lot of problem solving on a daily basis, there's something particularly appealing to me about figuring out how to adapt your show as you take it on the road. I enjoy pushing myself in my work, and nothing seems like a better challenge than showing up on the day of your first (or maybe only) performance in a space and getting it ready for an audience just like that.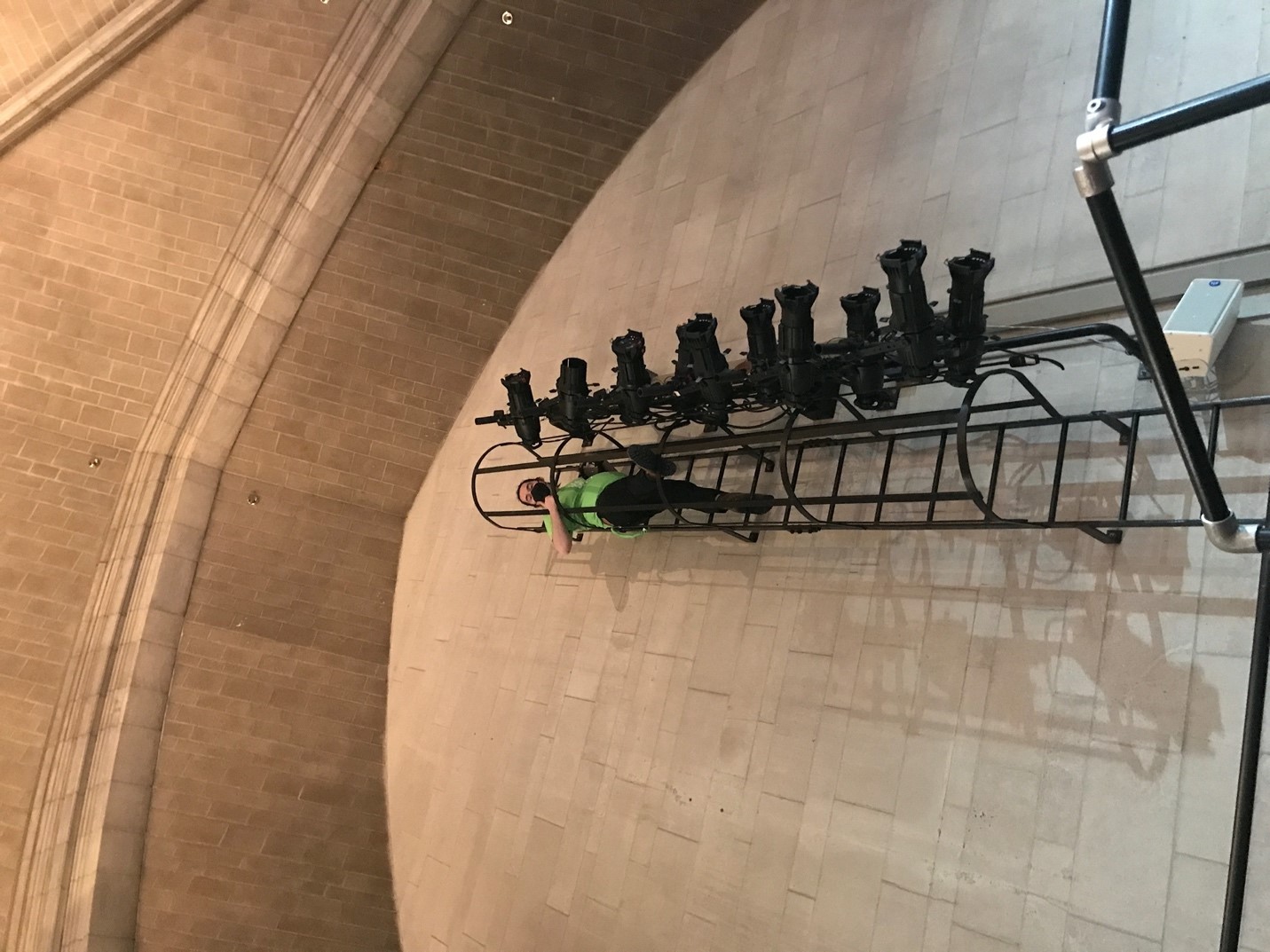 Hanging lights for A NEW BRAIN
What do you enjoy doing outside of academics?
I really enjoy cooking and baking! There's never a shortage of new recipes I want to try and it makes me really happy when I get a chance to share that with other people. Living in Pittsburgh has been really great for that too since there are so many niche grocery stores that I don't have back home.
Is there something you would like to share that you wish we asked you about?
I'm really thankful for all the relationships I've made through Pitt Theatre! Whether that be close friends and mentors, or people I've met through my connections at Pitt, the people I've met through this program are wonderful and truly help me to do my best work.