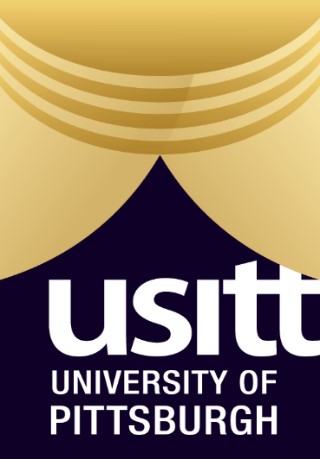 USITT is a student chapter of the United States Institute for Theatre Technology.  The national organization serves to offer opportunities for education and practice in all technical theatre roles (lights, sound, stage management, set construction, etc.), and our local chapter seeks to carry out that mission on Pitt's campus.  To that end, Pitt USITT holds its annual Speaker series of events that brings real technical theatre professionals in to share their experiences and hold open discussion with students.  Additionally, USITT serves as a nexus for openings in crew or production positions in Pitt's Mainstage and Lab productions, helping our members connect to those who need their valuable talents.  These pop-up opportunities, or "Popportunites" as we call them, also come from shows produced by other theatre clubs on campus or even from professional theatre companies in the greater Pittsburgh area.  USITT also serves to organize a voluntary group trip to the national organization's annual conference, which occurs every spring.  The USITT conference offers workshops, seminars, and a chance to connect with peers and theatre professionals from across the country!
Meetings are held weekly on Fridays at noon – email us to be added to the email list!
For more information + upcoming events, check out our website or check out our USITT Facebook and Instagram pages.
2022-2023 USITT Officers
Chair - Megan Franco
Vice Chair - Rachel Nolen
Treasurer/Business Manager - Elizabeth Amstutz
Secretary - Ty'Mariya Moss
Outreach Coordinator - Lauren Holmes
Faculty Advisor – Annmarie Duggan
USITT 2020-2021 Newsletter
USITT 2019-2020 Newsletter